Restructuring New Ways to Boost Your Business
Geemadhura Innovation Pvt Ltd is a business consultant and management firm that assists every new enterprise or venture. We always strive to create a better quality environment for your business. Our core intention is to provide information and advice regarding licensing, registration, managing brand value, and other essential things. We are specifically known for providing technical guidance to the Food Safety Supervisor for Food Processing units. As a recognized Digital Mitra of FSSAI, we conduct various surveys as awareness programs Geemadhura Innovation and Pvt Ltd is proactively raising awareness for External Food Products Testing. Thus, we perform Food Products Testing from External NABL Laboratories in India.
We dynamically believe in hosting women's empowerment by enhancing power, self-confidence, and self-reliance in all women. Geemadhura has already launched a brand new venture - Café Madhura's open to all women from the local Self-Help Group and housewives who want to showcase their handmade foods and recipes. We sell those products in all online marketplaces as a measure to support women.
Our Certification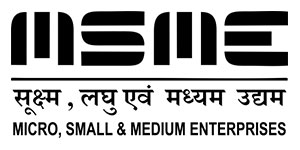 Our Achievements
2978
Clients Served
3972
FSSAI Registration
4578
FSSAI Licensed
2978
Food Safety Supervisor